"I demand that in the spirit of the time, [] here should be a free people, permitted to live privately and publicly under their own leadership and having their own administration.

In these conditions they must be permitted to work and prosper so that from the ruins of today a new life may be shaped for the two peoples living in these old cultural lands.

[] must be allowed their own [] outlook, their own [] laws, their own [] habits, and their own [] justice."

He called the historical importance of [] influence in the country and urged that there should be a return to the days when [] kings and princes accorded full rights to [] to live "according to the laws and justice of []."

"It is high time that these things were done," he concluded. "History does not wait.

"We, however, march on with the history of the new era, for our leader is []. His will and his [] will from today dictate all the plans and arrangements of this [] and will dictate every activity of the []."

The ancient privileges referred to by [] were granted to the [] in [] by [] in the 11th century and confirmed by [] a century later. []'s decree declared that "the [] just as they differ in character from the [], should also be divided from them in their laws and customs, and I decree that they shall live according to their own laws as free human beings."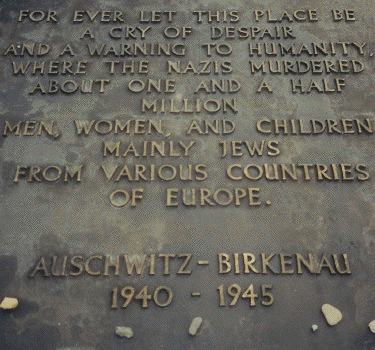 Please visit ShariaPetition.com and sign the Global Statement Against Sharia. Thanks.